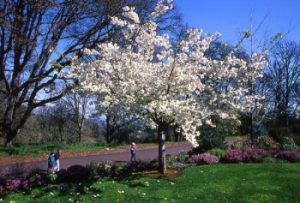 We are your Goodwill Ambassador, telling the region and the world about Silverton. We invite visitors to come see us, to take part in our local events, and to get acquainted with and patronize local businesses. We answer questions regarding the area: schools, medical facilities, worship, climate, taxes, livability and more. When visitors come to Silverton, the Chamber introduces them to our community.
We are your information source, furnishing up-to-date information about Silverton business and community. We have news about changes in city, county, state and federal laws that affect you. We keep you informed about developments and changes in the area, like The Oregon Garden and improvements at Silver Falls State Park. Speakers at our monthly forums provide valuable insight and learning opportunities for local businesses. Click here to Join The Chamber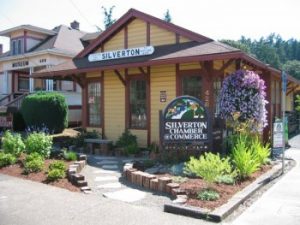 We promote your business by listing you in the Chamber of Commerce Visitor's Guide and Business Directory. Additionally, we write newsletter articles and press releases about your business - new people, awards, expansion, business changes, relocation's and special anniversaries. And the Chamber sends you customers when individuals or  organizations inquire by phone, mail, web site or in person.
Other Benefits of Membership
Ambassadors promote your business at grand openings, open houses, and other events
Your business is listed in upcoming brochures available at restaurants, lodging and shopping venues, and information kiosks
Business referrals reserved exclusively for Chamber members
Your business cards, brochures, and other materials can be made available at kiosks and Visitor Center
Chamber Members enjoy the exclusive privilege of displaying promotional materials at The Oregon Garden
Chamber Newsletter
Free Internet Listing
Membership Mailing Lists Program
Low-Cost Advertising Opportunities
Weekly Merchant Group Meetings
Networking & Training Opportunities
We create brochures and maps to promote your business and help visitors and new residents find their interests in and around Silverton.
Apply now to begin receiving benefits from Chamber membership